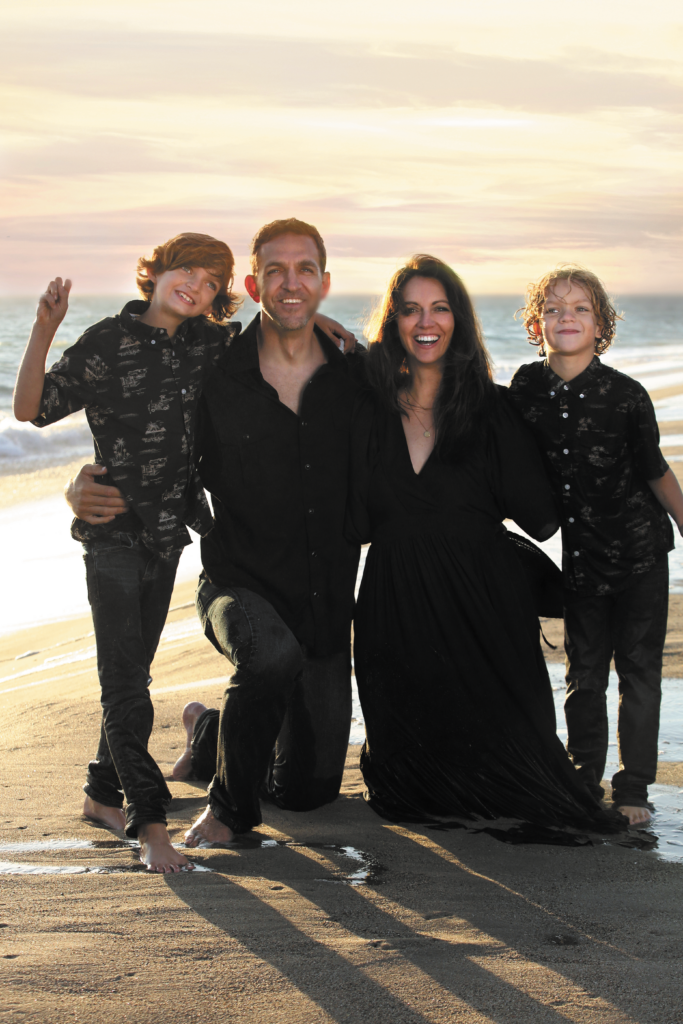 "In the tapestry of life, beautiful new beginnings are the threads of hope and renewal that weave the most vibrant and enchanting chapters of our journey."– Unknown
Welcome to the new Living Lavishly magazine. We could not be more thrilled to have this wonderful magazine join our family of publications, serving our communities along the coast. It is with deep gratitude that we extend our appreciation to Lani and Bret Colhour, the previous publishers, and their wonderful team at Simply Clear Marketing for their years of service dedicated to Living Lavishly and our community.
When we acquired Living Lavishly, our vision was to enhance an already beloved brand, maintaining a steadfast focus on home design, decor, and living on the Central Coast. With each issue, our goal is to infuse these pages with a sense of inspiration, warmth, and joy that you can seamlessly incorporate into your life. We are incredibly fortunate to find endless inspiration in the world around us, particularly during this time of year.
As we embark on this journey together, sharing the vibrant life of the Central Coast, we are excited to announce the rebrand of Living Lavishly to Central Coast Living — maintaining the same high style and home decor as always. This new name encapsulates our magical region full of unique design, breathtaking architecture, and coastal living. With that, we have taken great care in curating sections that resonate with the passions of our community.
First, we embark on a journey through "Home," a sanctuary where we explore the realms of home design and architecture, uncovering the artistry that shapes the spaces defining our lives.
Next, we dive into "In the Kitchen," where we introduce the talented individuals responsible for crafting our local culinary delights. Beyond sharing kitchen design insights, we will tantalize your taste buds with mouthwatering recipes that promise to delight your senses.
For those with a penchant for luxury fashion, "Style & Fashion" becomes your ultimate destination. We are dedicated to keeping you in the know about the latest high-end fashion trends and shining a spotlight on local businesses that contribute to shaping your personal style. "Live Inspired" serves as our showcase of the Central Coast's vibrant cultural landscape. Here, we feature local artists, musicians, and other talents who illuminate our community with their boundless creativity, offering you a glimpse into the heart of our artistic scene.
Lastly, our "Experiences" section will sweep you away on sensory journeys, both close to home and to far-flung destinations. Our aim is to ignite your wanderlust and passion for travel, transporting you to exciting places and inspiring adventures that await.
As we embark on this exciting journey with you, we eagerly anticipate sharing the best our communities have to offer for years to come. Our hope is that you will fall in love with our inaugural edition of Central Coast Living, just as we have adored bringing it to life. It stands as a testament to our passion for this coastal paradise, and we can't wait to share the beauty, luxury, and inspiration that abound in our beloved corner of the world.
Thank you for welcoming us into your homes and hearts. We wish you the happiest of holidays and a joyful New Year.
Hayley & Nic